Mission Statement



Two Rivers Acupuncture and Bodyworks is dedicated to offering Classical Five Element Acupuncture, as taught by JR Worsely, Zero Balancing and Craniosacral Therapy as health care options.

Using Nature-based, Holistic and Individualized treatment methods, I am committed to supporting each person's potential for greater health, harmony and happiness on all levels: body, mind, and spirit.

I value partnership, possibility, change from within, personal empowerment, and holding each person in the highest regard.

Personal Bio:



A native of rural Iowa, I received a Bachelor of Arts in Botany from the University of Iowa in 1973, Massage Therapy Certification from Heartwood Institute, CA, in 1991, Zero Balancing Certification from the Zero Balancing Health Association in 1997.

In 2011, I completed a 3 1/2 year Masters of Acupuncture in Classical Five-Element Acupuncture from the Institute of Taoist Education and Acupuncture in Louisville, CO.

I also have a life-long love of music, dance, nature, walking, gardening and took up roller blading at the age of 50.
Why would anyone want to receive acupuncture? The simple answer is, it helps us feel better. In the West we know a lot about the structure of the body. One of the great gifts of Chinese medicine is an understanding of the life force that animates our bodies. The Chinese call this Chi or Qi energy. We feel best when we live in harmony with this energy that is in us and all of the natural world. Acupuncture works with this system.
You might think of it as a system of rivers, streams and lakes. When there is plenty of clean water, the lakes are full and the rivers and streams are flowing and life goes well. If the water is in short supply or polluted or damned up, then life doesn't go so well. Symptoms that we have are understood to be caused by disturbances in this system.
Acupuncture works to restore balance and harmony to our internal energy system. So, acupuncture can be helpful for all manner of symptoms, and encourage:
Pain relief
More energy and productivity
Better sleep
Improved digestion
Increased sense of well-being
Feeling more calm, centered and in the driver's seat of life
An increased sense of aliveness and connectedness
Even better moods and mental health
All of the above tend to help us have better relationships at work and at home
After an initial consult it is recommended to come weekly until improvement begins, then sessions are tapered out. Typically people then make lifelong use of acupuncture for "tune-ups" to support balance and harmony and also as preventative medicine.
For more information you can visit the Classical Five Element Acupuncture website, watch
this video
or this video
on YouTube or download this document.
Here are some comments from clients:
"I love how I feel. I recommend acupuncture to all my friends." -- Jane, Retired Teacher
"I have been enjoying the benefits of Zero Balancing Bodywork and Acupuncture for years. The benefits have been too numerous to list, but include better focus, relaxation, blood pressure and general wellness. I would recommend Two Rivers and Morgan to anyone seeking these benefits." -- Greg, Financial Services
"Within several months of beginning acupuncture and zero-balancing, my migraines became one day only headaches manageable with OTC medications. Two years later, the rare headache is mild and I don't lose days. As a bonus, several joints that had remained chronically inflamed and painful even with medication are no longer an issue. -- Michelle, RD
"I started acupuncture hoping to eliminate perimenopause symptoms. The treatments have done that and more! Morgan is a true partner in health, helping me to relax deeply and experience less illness." -- Deb, Small Business Instructor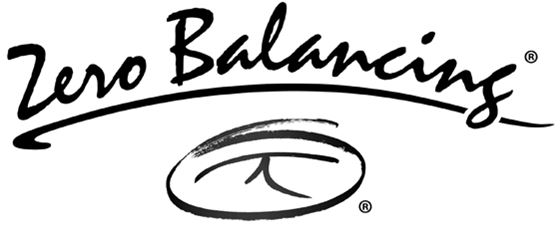 Practitioners of Zero Balancing (ZB) like to say, "Zero Balancing makes normal better and better normal". ZB is a gentle yet powerful form of bodywork developed by Dr. Fritz Smith, MD and Acupuncturist. For a ZB session, the client lies clothed on a massage table on their back and their job is to "relax and enjoy themselves". The work happens beyond the mental activity of the mind. ZB touch is distinctive and is meant to feel good. It feels a bit like acupressure. ZB offers opportunities for healing and change that come from the inside out. This type of change tends to be more profound and lasting. In my practice, it has proven to be helpful with pain relief and stress relief as well as improving one's overall health and sense of well-being.
Here are some comments from clients:
"Courses of Zero Balancing, along with other therapies, not only have alleviated the pain, but have calmed the stress. Importantly, especially because I don't like the effects of conventional medication, I've been able to be 'drug-free' because of these sessions." -- Barbara


"I no longer get monthly headaches and I have more energy. I feel more aligned top to bottom, side to side, front to back. Also more flexible. And when I do overdo, I restore faster....a day or two." -- Barb


"I love Zero Balancing. It's like an opening. If it hadn't been for ZB, I don't think I would have gotten interested in the other things I'm doing now. ZB says 'yes' to everything." -- Linda


"It seemed like Zero Balancing was just what my body was craving on a deep level and each session was like a tremendous release. Looking back now, I can tell it really released long-held trauma from my body. It was a true blessing in my healing journey." -- Yvonne


"I can't thank you enough for the work that you do. I cannot even put it into words. I feel so much more well than I did earlier today. but, it's more than just today. It's just overall in my life...so, thank-you." -- Kathy


"I have a done a lot of bodywork and Zero Balancing is the best!" -- Dottie, Somatic Yoga

Here are 10 reasons to receive Zero Balancing.

You can learn more about Zero Balancing at
zerobalancing.com
To study Zero Balancing attend one of these workshops:
1. August 2019 - Study Group (Des Moines, Iowa)
2. October 2019 - Level I (Hiawatha, Iowa)
Download Flier
3.
October 2019 -
Level II (
Hiawatha
, Iowa)
Download Flier
4. October 2019 -
Alchemy of Touch (Hiawatha, Iowa)
Download Flier

Craniosacral Therapy
I often include some craniosacral therapy (CST) in Zero Balancing sessions. CST offers a lighter touch and works with balancing the craniosacral system.

You can learn more about it at
www.upledger.com
.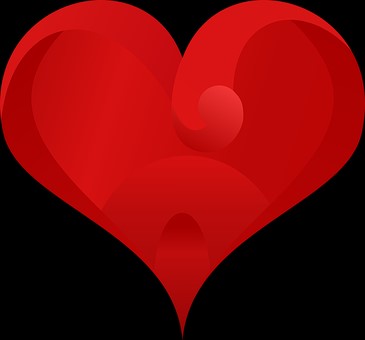 HEART RHYTHM MEDITATION

There are two main directions of meditation ~ both with the same goal:

The fundamentals of Heart Rhythm Meditation are conscious attention to the physical heart, breath and mental focus. When these three natural rhythms are in harmony we gain immeasurable access to the power and presence of our Heart. Relaxation and a deeper sense of security and personal power are natural by-products of this attention. When the Heart is the center of attention and expression, the mind becomes a willing and useful servant to the Heart's true desires. See the website for more info.
New classes in Fall 2019. Contact Morgan for more information.

1. Intro - 4:30-5:45pm every Tuesday from September 24th - October 29th. Download the flyer here.


2. Intro - 10-11:15am every Thursday from October 24th - December 5th. Download the flyer here.

3. Advanced -
10:30-11:45am every Monday from September 23rd - October 29th. Download the flyer here.
Dances of Universal Peace North America
Two other healing arts I am involved in are music and dance. I lead a monthly gathering of Dances of Universal Peace where we do circle dances with multicultural music, simple phrases and movements to help us experience more of our essential self, community and a sense of unity.
Here are some comments about the Dances:

"You can't know how much I enjoy Sacred Dance. It is a real connection to my soul. Thank you." -- Marcie S.

"I always love the THOUGHT of dance, but have two left feet. So, being able to bumble along, and be carried right along by the circle is so empowering, comforting and energizing." -- Mary R.

"Thanks so much for organizing these wonderful events - they are a highlight of my week." -- Pam B.

We do the Dances of Universal Peace the first Sunday of each month at Unity of Des Moines - 414 31st ST, Des Moines (just east of DMU)

Here is a brochure about the Dances or check out this website.

SAVE THE DATE: April 23-26, 2020 Annual retreat in Newton, Iowa.


Call for a free phone consultation on how to get started: 515.783.5122

Here is a brochure of with a description of my services.

Cost:

Acupuncture
a. Initial - $150
b. Weekly - $80
c. Subsequent - $100
Acupressure/Therapeutic Bodywork
a. Initial - $90
b. Weekly - $75
c. Subsequent - $80

NOTE: Only private pay accepted ~ no insurance accepted


Please read, print and sign these forms before your acupuncture appointment:

Mandatory Consent and Disclosure

Notice of Privacy Practices